CELEBRATION TIME FOR CHARLIE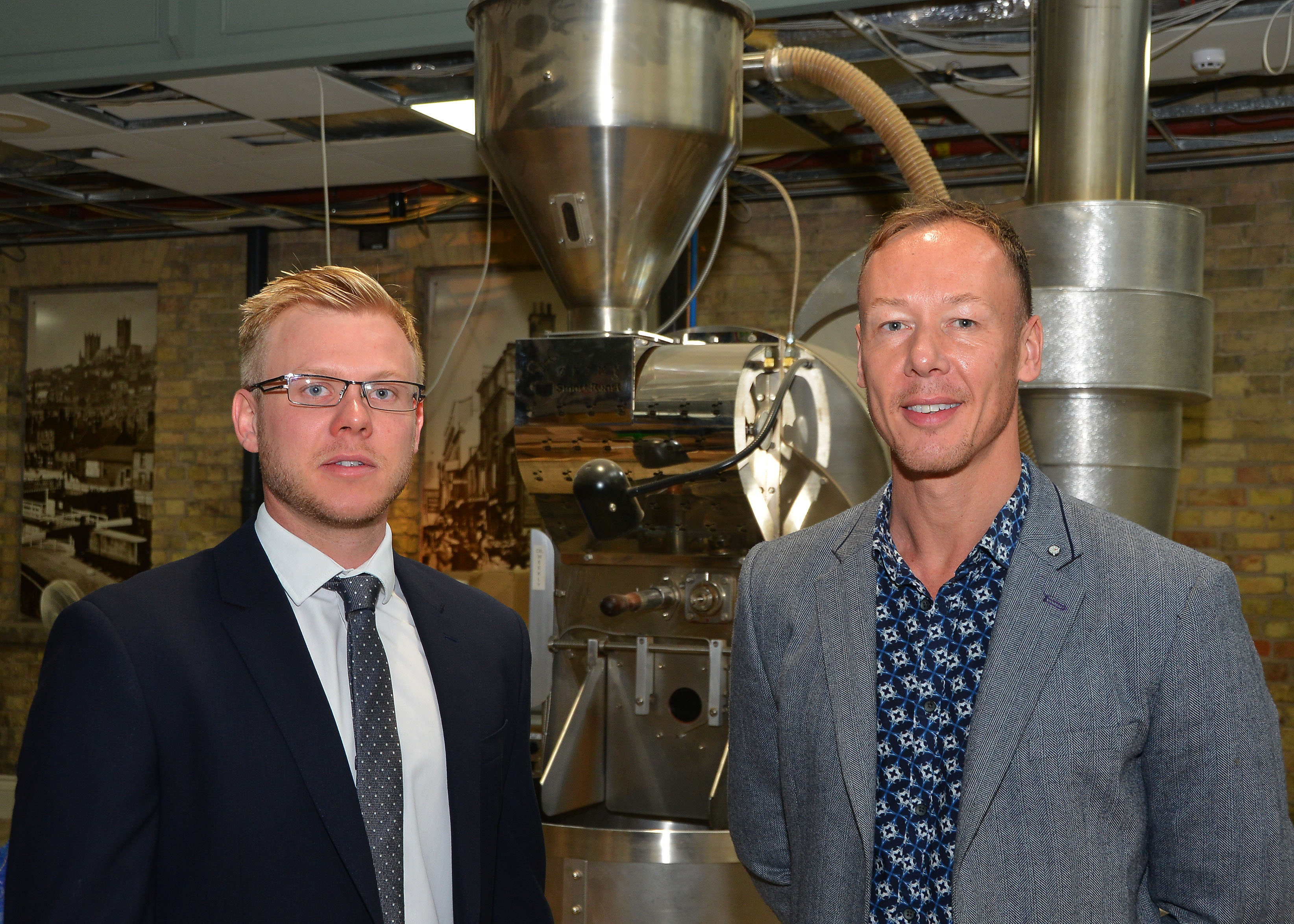 Charlie is celebrating passing the RICS' APC (Assessment of Professional Competence) to become a fully-qualified chartered building surveyor.
It's great news for the chartered surveying firm's project management and building surveying division where Charlie, who joined the firm three years' ago, has boosted the strength of an increasingly busy department led by Director Simon Bridge and Associate Director Alex Statham.
News comes as Charlie is enjoying the challenges and satisfaction of putting his talents to work on the project management of one of Lincoln's most exciting regeneration schemes – the £2 million refurbishment of The Lawn in Union Road, by long-established family firm R W Stokes & Sons.
The massive revamp of this historic complex, includes a newly-opened coffee shop. Stokes is also creating a roastery, restaurant, theatre, function rooms and a coffee barista training centre. There will also be shop and office space.
Charlie said: "I am involved in a wide range of project management work across a variety of industries, but working on The Lawn, with its unique characteristics and challenges, has proved to be particularly interesting.
"It's a great feeling to qualify as a Chartered Building Surveyor and I'm looking forward to developing my career further.".
Banks Long & Co Director Simon Bridge said: "We're delighted at Charlie's success. It comes at a time when our workload continues to grow and it is vital to have staff who are well-equipped to handle the full management of a project from inception through to completion."
R W Stokes & Sons Ltd Managing Director Nick Peel said: "We've been working closely with Charlie on The Lawn project. The first phases have now been completed and we will be continuing to rely on his input and skill for the remainder of the project."