CHURCH CHANGES HANDS BUT REMAINS A PLACE OF WORSHIP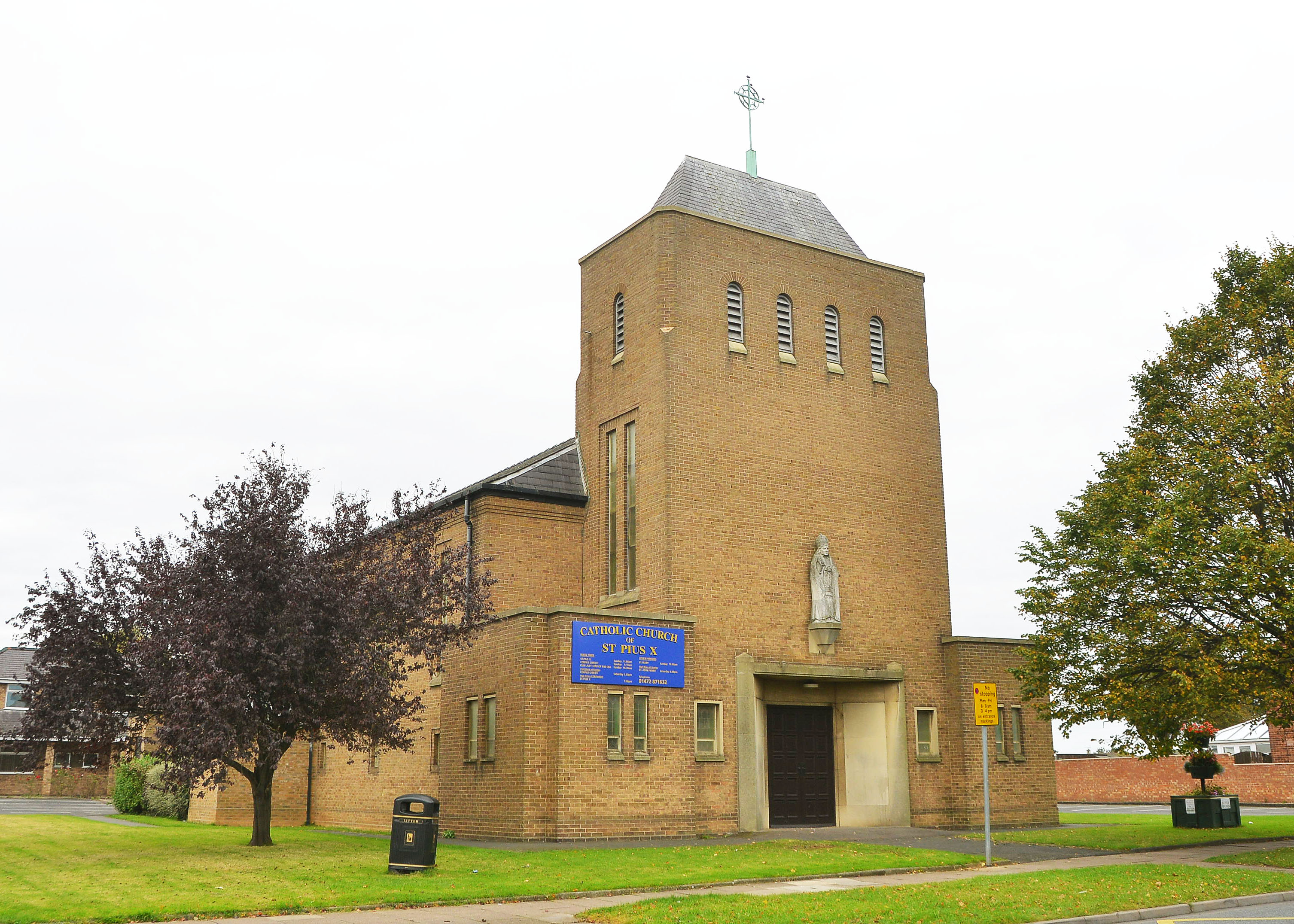 Worshippers are about to breathe new life into an East Coast church, which was closed last year as part of a re-organisation exercise.
Banks Long & Co has sold the former St Pius X Catholic Church in Chemsford Avenue, Grimsby to City Church, which serves the town and surrounding area. The building changed ownership in a deal worth over £350,000.
City Church's Senior Leader David Jones said its congregation meets every Sunday at the Lisle Marsden Academy in Lansdowne Avenue, but has been looking for larger premises for some time.
The Church is keeping its premises in Freeman Street, which it will continue to use for its daily nursery.
"We are delighted to have bought the former St Pius X Church. It is a great relief after hosting services at the school for the past seven-and-a-half years. We have a growing congregation, which now stands at about 170 people. Our move means we will be able to accommodate more people and also have better facilities for our other activities.
"However, we will continue to operate our popular 48-place children's nursery from our Centre in Freeman Street," added Mr Jones.
In November 2016 it was announced that, following a re-organisation of the area's Catholic churches, St Pius X and St John Fisher Hall in Scartho would be closing their doors.
This was to allow the three remaining Catholic churches in the area to be brought under one new parish.
Father Andrew Cole, Parish Priest of the Catholic Parish of Grimsby, Cleethorpes & Immingham, said: "St Pius X church, hall & presbytery have a very special place in the hearts of all of us, especially those who worshipped in St Pius X church for many years and who celebrated important stages of their life journey there.
"Although we are all saddened that St Pius X church will no longer be used by the Catholic Church in this area, I am delighted that North-East Lincolnshire City Church has bought it and so it will continue be a place of Christian worship in the local community."
Banks Long & Co Director James Butcher said: "We were delighted to have been entrusted with the task of marketing St Pius X Church on behalf of the Nottingham Roman Catholic Diocesan Trustees and to have negotiated a sale which will result in the Church continuing to be a place of workshop and activities for the local community."