FIRM FOLLOWS THE LINK – AND HARRY LANDS A JOB!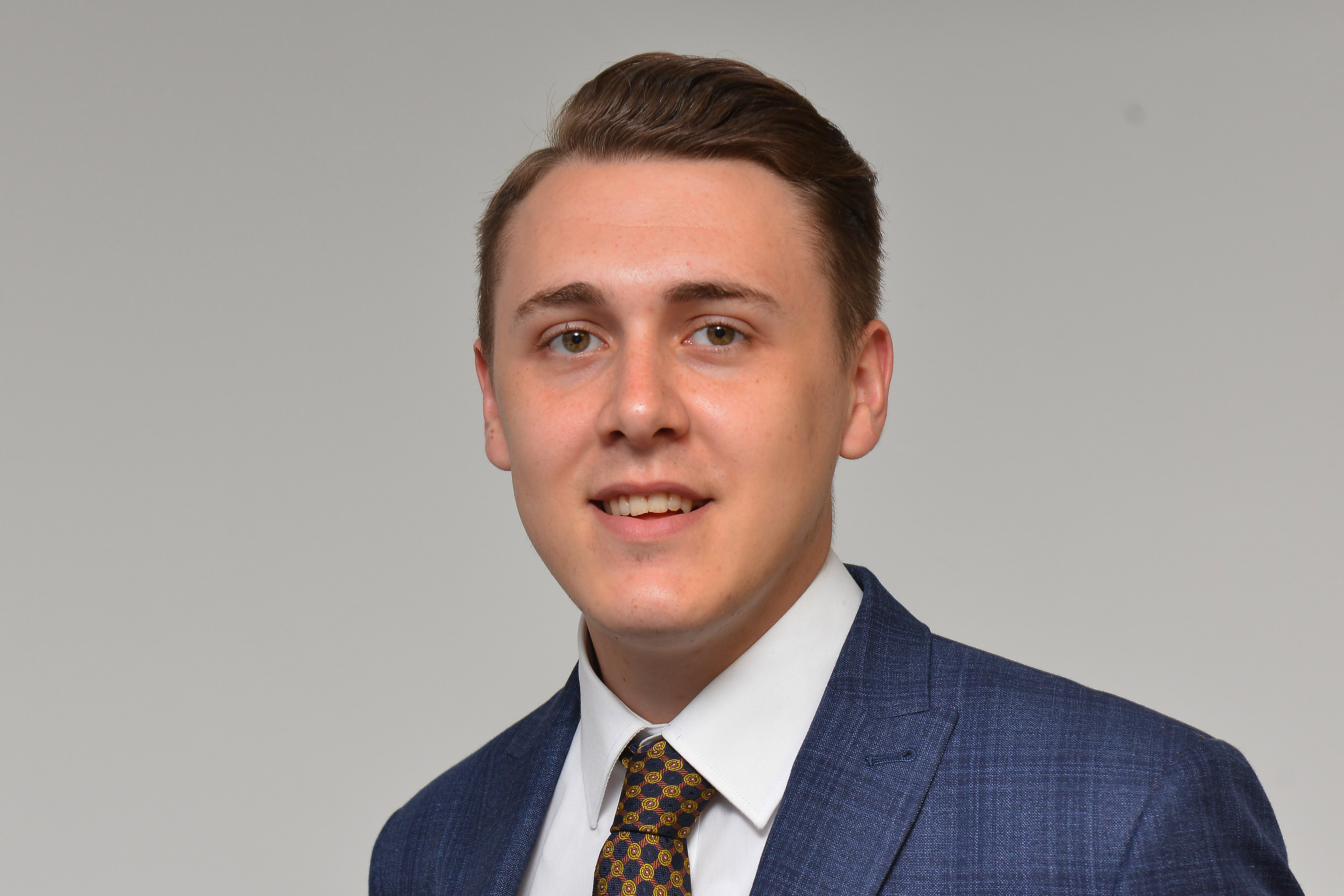 Aspiring Trainee Surveyor Harry Hodgkinson is getting a true taste of his dream career – after his dad Ian's online post opened the door to a great opportunity!
Harry, who is two-thirds of the way through his Real Estate degree at Nottingham Trent University has secured a year's placement with Lincoln-based chartered surveyor Banks Long & Co.
The 20-year-old from Ilkeston got the chance to join the firm in the city's Westgate office, after one of its surveyors responded to a Linked In post by Ian Hodgkinson, of Derby-based Hodgkinson Builders, who told his connections his son was looking to gain quality industry experience.
Now Harry, a Derby County supporter, is starting to explore all aspects of a chartered surveyor's work, getting out and about meeting Banks Long & Co's clients and showing prospective buyers and tenants around available properties.
"My father originally taught bricklaying and then went on to have his own building company. Ever since I went on work experience, I've wanted to work in a different part of the property sector, by becoming a chartered surveyor," said Harry.
"Banks Long & Co has given me the ideal opportunity to learn more about the profession and explore areas where I might eventually want to specialise.
"What really appeals is the fact that every day is different. I really enjoy meeting people and showing them around premises. It's all about ensuring prospective buyers or those looking to rent find the ideal commercial property for their individual needs."
Banks Long & Co Managing Director Tim Bradford said: "We have always had a strong ethos of encouraging aspiring surveyors who are keen to join the profession and we have a long tradition of helping trainees to become RICS-qualified and progress up the career ladder."