Health and safety firm invests in new state-of-the-art Langworth offices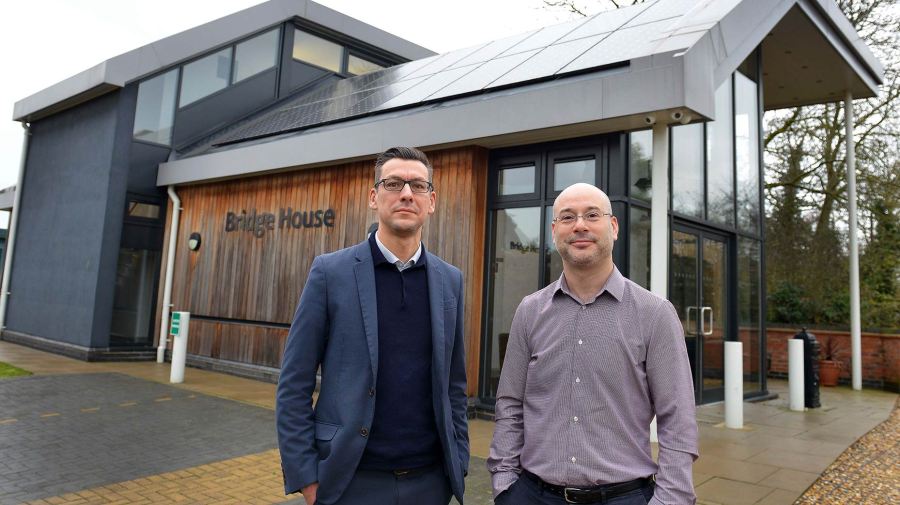 Health and safety consultancy company Emprocom Ltd has invested in new state-of-the-art offices, where it will serve local, regional and national clients.
The company, which was formerly based in Greetwell Place in Lincoln, has relocated to its new eco-friendly premises Bridge House in Langworth.
The seven-strong team, headed by managing director Carl Gryniewicz, has moved to the building which is equipped with green technologies, monitoring and management systems.
Emprocom, which started life in 2006, provides a range of health and safety consultancy services for businesses of all sizes to ensure they stay on the right side of complex Health & Safety legislation.
Carl Gryniewicz said: "We work with businesses across all sectors, but particularly those within the agricultural, construction and engineering industries.
"Construction accounts for a large part of our work and includes giving advice on the Construction (Design and Management) (CDM) Regulations, which apply to people working on all building projects.
"We are happy to handle one-off enquiries, but we are mainly about building strong working relationships. 60% of our work involves carrying out audits, identifying potential problems, bringing workplaces up to standard, producing documentation and also carrying out regular inspections, audits and follow-up meetings.
"Emprocom also works alongside clients and architects for construction projects from the inception to the completion of projects. "
Mr Gryniewicz added Bridge House has provided the company with training facilities/conference space for up to 18 people, along with car parking space.
Property agents Banks Long & Co director William Wall said: "Bridge House is an excellent property which boasts great green credentials. Energy efficient features include PV solar panels, water solar panels, rainwater harvesting and air source heat pumps.
"As expected, the quality of the building ensured that this opportunity attracted good interest and Bridge House was only on the market for a relatively short time. We wish Emprocom every success for the future."