UPHILL LINCOLN IS A MAGNET FOR MAJOR RETAILERS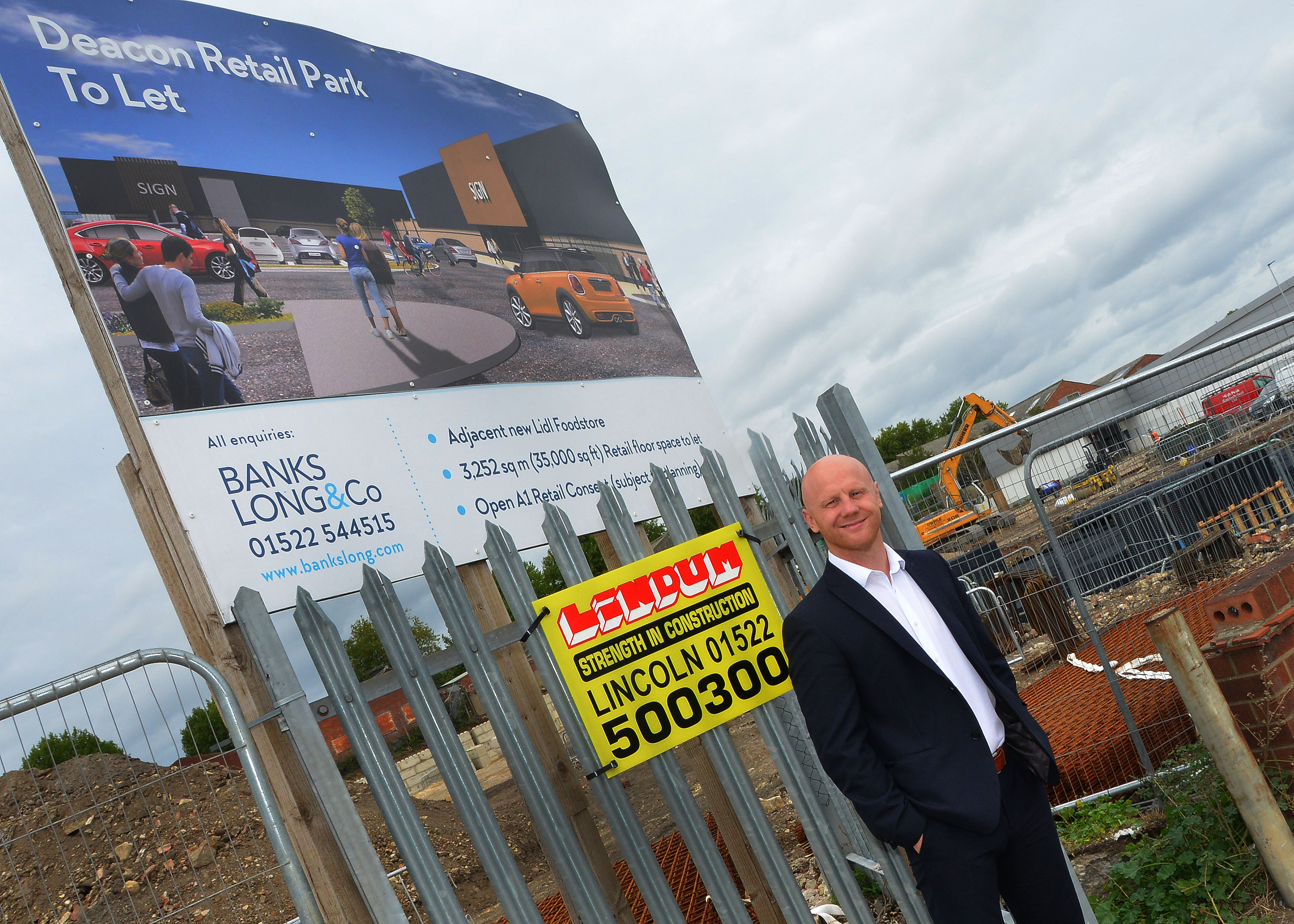 Confident retailers are investing millions of pounds in expanding and relocating to one of the fastest-changing areas of Lincoln.
Today, Lincoln-based chartered surveyor Banks Long & Co revealed that it has pre-let the largest of the new units being built on the Deacon Road Retail Park to B&M Bargains, which will anchor the scheme alongside a new JYSK store.
Banks Long & Co is also expecting to shortly complete pre-letting the remaining 5,000 sq ft unit on the site, to yet another well-known name.
The Deacon Road Retail Park, which has quickly captured the imagination of major brands, is an exciting joint venture between Castle Square Developments and builder Lindum Construction.
There is also a flurry of activity on the nearby Carlton Centre, where the chartered surveyor has leased the former Brantano unit to Shoe Zone. News follows the recent leasing of Lidl's former premises at the Centre, to Poundstretcher.
That unit became available – allowing Poundstretcher to increase its floorspace – when Lidl opened its new superstore on Deacon Road. This is adjacent to the planned new B&M Bargains and JYSK outlets.
Banks Long & Co Associate Director Lewis Cove said: "We are delighted to report a high level of activity in the retail sector within the Outer Circle Road area of the city. This is a busy location which is home to an increasing number of families and popular with many shoppers living in the villages to the north of the city."
"The Deacon Road Retail Park is a superb development, which has quickly attracted key retailers and allowed us to pre-let space. We are delighted to let people know they include prominent high-profile incoming tenants include B&M Bargains and JYSK."
"B&M is taking 22,000 sq ft of retail space, plus a further 7,500 sq ft area for its garden centre. In choosing this location, B&M Bargains was quickly followed by Danish-owned furniture brand JYSK, which is planning to relocate from its current site at St Marks Shopping Centre to its new purpose-built premises in the Spring."
It is understood that JYSK's new outlet will be a Concept 3.0 store, complete with room-sets. The 40-year-old company is making its move in the wake of the St Marks Shopping complex announcing £150 million redevelopment plans.
Work started on the Deacon Road Retail Park about eight weeks ago. It is due to be completed in early Spring 2019.
Meanwhile Shoe Zone, which already has a shop in the city's High Street, is "expanding" and ready to take its name to the Carlton Centre, by moving into the former 4,376 sq ft Brantano unit later this month.
That just leaves the former Poundstretcher unit vacant and awaiting a new tenant.
"Overall we are feeling very confident about the future prospects for this part of Lincoln, especially with the progress being made on the Lincoln Eastern Bypass, which will open up the opportunity for further housing," added Mr Cove.