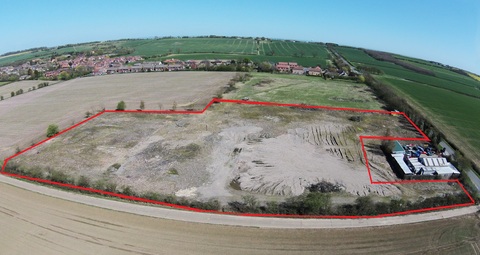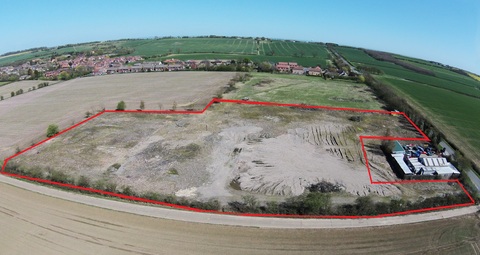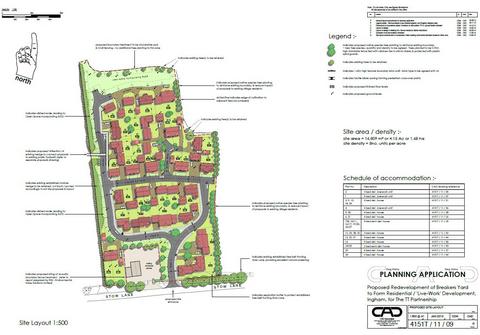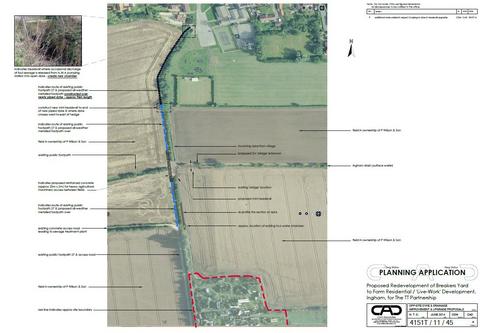 Description
The predominantly level and regular shaped site extends to about 1.68 hectares (4.15 acres) and has been cleared of all buildings. The site sits in an attractive semi-rural setting – but still within easy walking distance of the village amenities and offers wide ranging views over open countryside to the south and west. Vehicular access into the site is from Stow Lane, which borders the southern boundary.
location
The site is situated on the southern edge of the popular and attractive village of Ingham, which lies about 6 miles north of Lincoln. The village has a population of circa 1,000 and as the largest village in the area offers a good range of services, including a primary school, two pubs and a village shop, used by other smaller nearby villages, such as Cammeringham, Fillingham and Glentworth. The village and world famous Royal Air Force Base of Scampton, the home of the Red Arrows, is situated about 3 miles to the south.
town and country planning
Planning Permission was secured in February 2016 for 31 houses and 3 live/work units, together with associated roads, drainage, landscaping and footpath on Stow Lane. A copy of the Planning Permission is available on request. This is a 'developer friendly' consent with no Affordable Housing – but there is a S.106 agreement which covers the conditions relating to the live/work units and within the Planning Permission, the construction of a new drain from the north western corner of the site, up to the pumping station adjacent to the village playing field car park and the installation of a public footpath on Stow Lane from the south eastern corner of the site to the existing public footpath on Lincoln Road.
information pack
An information pack containing a copy of the Planning Permission, S.106 Agreement, drainage improvement and upgrade proposals and the various reports commissioned as part of the planning application is available on request.
method of sale
The site is offered for sale by way of Private Treaty.

There is no VAT payable on the purchase price.
note
The vendors will retain a 1.5 metre strip of land around points A to D and E to I as shown on the plan on the rear. The vendors also reserve a right to access land adjacent to the north eastern corner of the site, in order to develop a single house, together with the right to connect to all mains services for the benefit of any dwelling constructed on this adjacent land.
viewing
The site can be viewed during daylight hours – but parties visiting the site are advised to carry a set of our property particulars with them.
legal costs
Each side to be responsible for their costs.