NEW LEASE OF LIFE FOR ESTATE PREMISES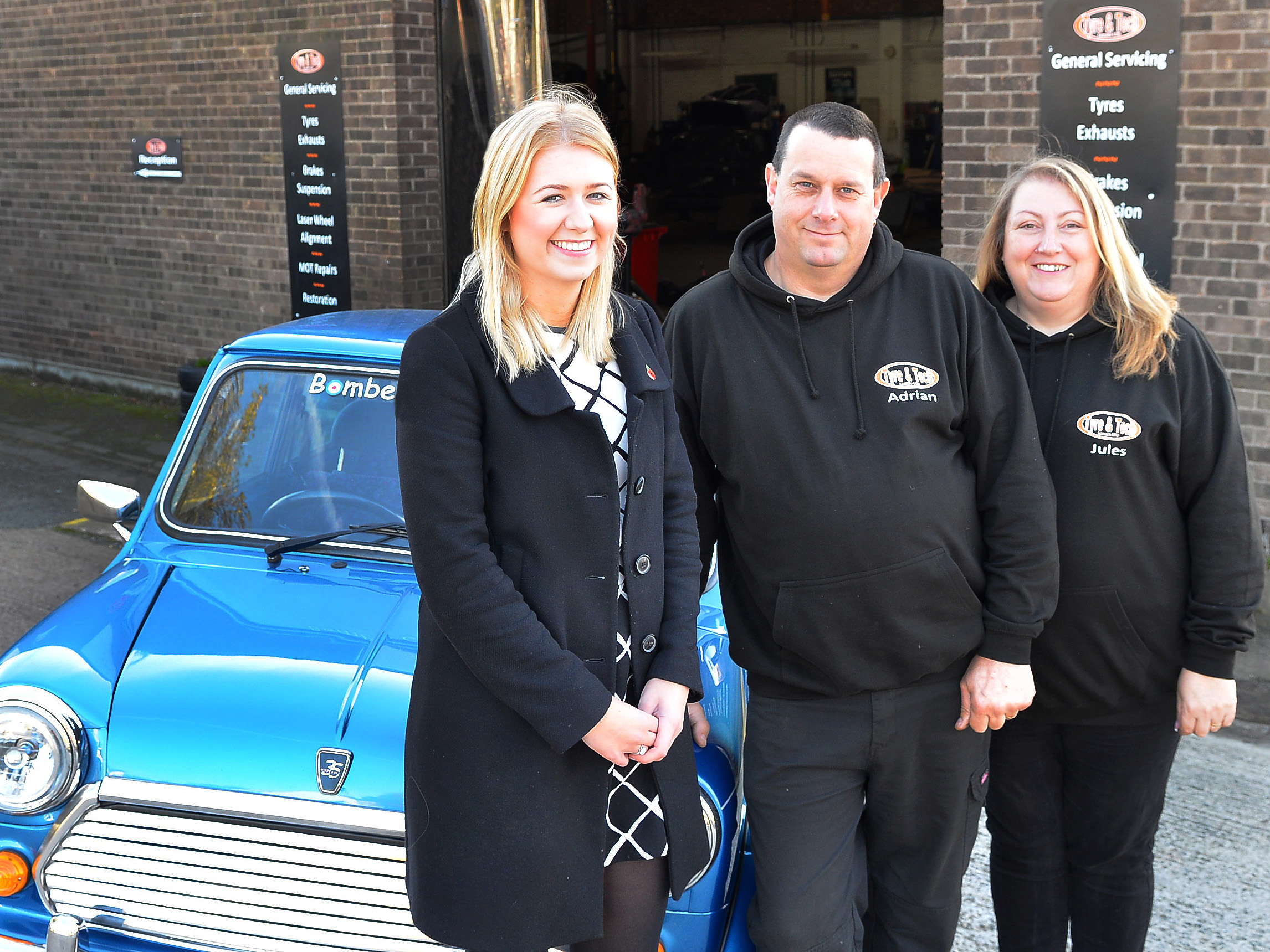 Lincoln-based chartered surveyor Banks Long & Co has leased premises to the North Hykeham entrepreneur, allowing him to set-up his own car servicing, repairs and maintenance business on the city's Allenby Road Industrial Estate.
Adrian has thrown open the doors on his new venture Tyre & Tech Lincoln Ltd in Crofton Road, after spending the past 30 years working for other people, and he has been joined by time-served mechanic and long standing friend Paul Priestley.
His move has also seen the return of the Bomber County Minis club to its old home – although it now meets on a different day – every Wednesday evening, from 5.30pm to 9pm.
Adrian has set-up in the workshop and office unit previously occupied by the late Steve Hoe.
"I knew Steve and had great respect for him, his expertise and the fact that this was recognised by drivers from across the country, particularly members of the Mini fraternity," said Adrian.
When the building became available, I thought really hard about whether I should take the plunge and I realised that whilst I could fulfil a dream, I could also welcome back Bomber County Minis which had been meeting in other places," said Adrian.
"After talking to my family, I left my job with a Newark engine remanufacturing firm and made my move.
At Tyre & Tech Lincoln Ltd we concentrate on providing all types of servicing, general repairs, carrying out pre-MOT work, engine and gearbox repairs, restoration projects and tyre-fitting," said Adrian.
"We welcome all makes of car, and their owners, who are looking for an alternative to the major costs of some dealership servicing without compromising the high standards expected.
I have recently completed the restoration of my own classic mini 35 and this has only increased my passion to succeed in helping and supporting people to keep the iconic mini and other classic cars on the road
My aim is to build Tyre & Tech Lincoln Ltd's reputation as a high quality, honest, and affordable place to have your vehicle cared for.
Banks Long & Co Surveyor Francesca Soady said: "We are pleased to have been able to agree the lease on Adrian's premises on behalf of our client Lincolnshire Co-op.
"These are ideal for a car repairs and maintenance business and we wish Adrian all the best with his new venture."