Banks Long & Co announced as sole agents for Sleaford Moor Enterprise Park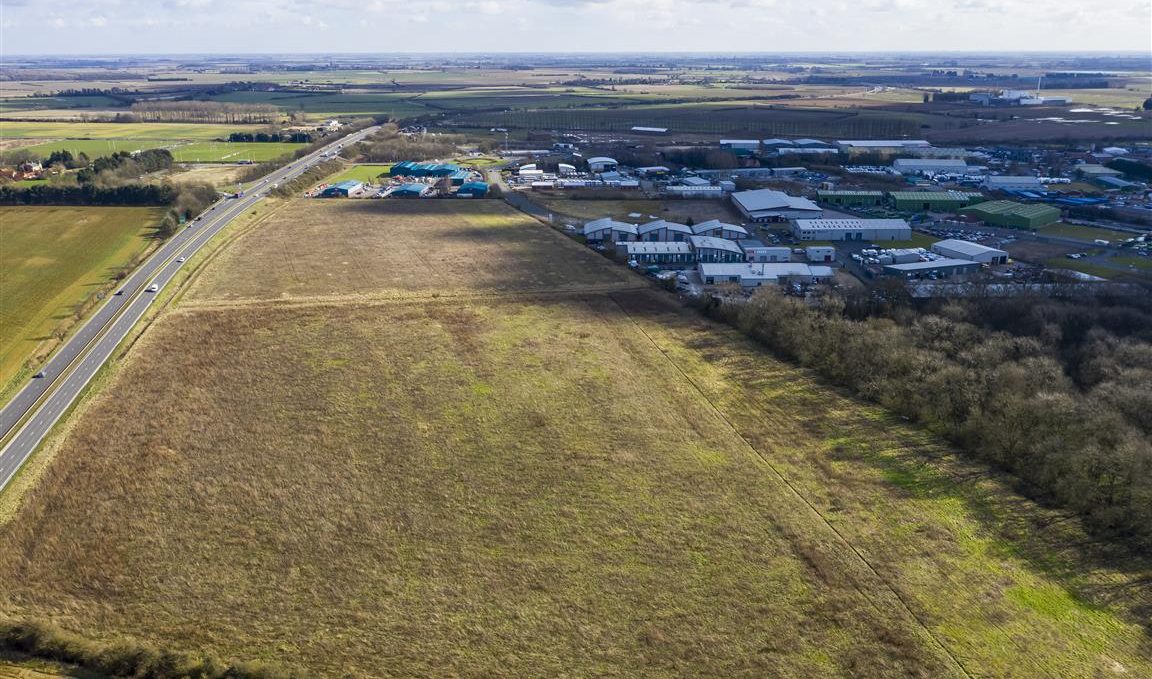 Banks Long & Co have become the sole agents for the proposed Sleaford Moor Enterprise Park, situated north of Pride Parkway in Sleaford.
The scheme, which is currently being considered by planners, aims to provide measures to respond to climate change and create up to 500 jobs.
If it is approved, Banks Long & Co will be working closely with North Kesteven District Council to secure tenants for the new development and have already had significant enquiries from local businesses.
Councillor Richard Wright, Leader of North Kesteven District Council, said: "We are excited to announce our partnership with Banks Long & Co.
"We have worked with the team previously and are confident that together we will continue to build on previous success.
"Sleaford Moor Enterprise Park will be a significant development for our District, involving investment by our Council of £56 million.
"While bringing potential for new opportunities and jobs growth in our local economy, it also forms part of our ongoing commitment to invest in our flourishing communities and North Kesteven as a fantastic place to live and work.
"Sleaford Moor Enterprise Park makes an attractive proposition for businesses as it is being developed with the highest environmental standards.
"The site itself has been designed to include tree planting, wildflower verges and sustainable drainage systems doubling as water sources for wildlife.
"Numerous low carbon measures such as solar panels and UV light harnessing technology will be considered for each of the plots, in details submitted at later stages.
"Our goal is also to make the site a very pleasant environment to work in, with plans to utilise the landscaping schemes to include nature walkways around features such as tree planting and attenuation ponds.
"With both the local environment and employee welfare high on every business's agenda, it's been designed as an enterprise park fit for the future."
Banks Long & Co Director William Wall said:
"We are delighted to be announced as the sole agents for this exciting development.
"As passionate supporters of the scheme, we feel this development offers some unique and exciting opportunities for relocation or expansion.
"Sleaford Moor Enterprise Park is well placed with access to transport links, affordable housing, and a skilled workforce.
"We anticipate a high demand for units within the development, and a number of local businesses have already been in touch with the council to express their interest in relocating.
"Within the Park, there are a range of different units available. All units will be built with both sustainability and adaptability in mind, minimising running costs and providing flexible space.
"The development's environmental credentials, high-quality construction, and focus on the working environment have combined to make this a desirable option for both local businesses and those looking to move to the area."