BANKS LONG & CO CLOSE RARE HOTEL DEAL IN PEMBROKESHIRE COAST NATIONAL PARK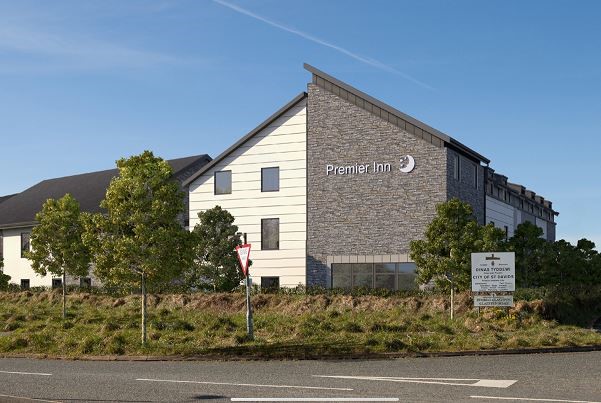 Acting on behalf of London based private investors, Banks Long & Co have arranged the multi-million pound forward funding purchase of a new 63 bed Premier Inn Hotel to be built on the outskirts of UK's smallest city – St Davids.
It is rare for planning permission to be granted for a new build development of this nature in the National park.
Managing Director of Banks Long & Co, Tim Bradford, who brokered the deal explained: "Since lockdown we have seen a significant movement of capital towards long term leases with tenants who provide undoubted covenant strength. Premier Inn are one of the best tenant covenants in the market and have committed to enter into a new 30 year lease with guaranteed Index Linked growth. Therefore, to identify an opportunity in such an ideal location is rare indeed. The new Hotel will be built to a much higher specification due to the National Park location."
Tim continued: "Our clients are delighted with this investment and have instructed Banks Long to act as their Fund monitor, overseeing the development through to completion, which is forecast to be in late 2021."
Cardiff based specialist investment agents, Powell Lloyd, acted on behalf of the vendor/developer.