BANKS LONG & CO COLLABORATE ON NEW WORLD CLASS AIR & SPACE INSTITUTE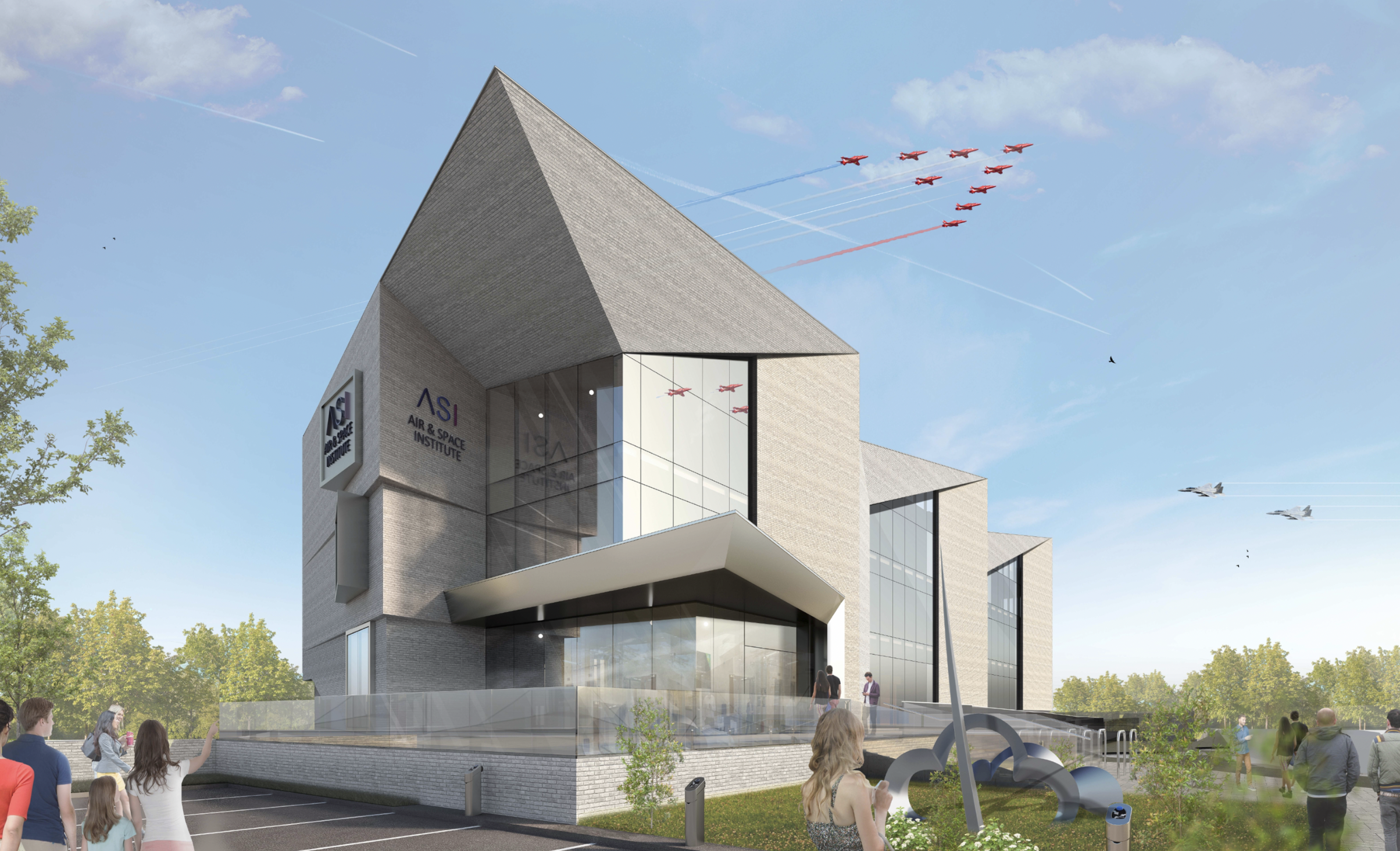 For the first time, education and training programmes have been co-designed by the air and space industry using the sector's job roles as the blueprint for qualifications at a groundbreaking new institute.
The ASI (Air and Space Institute) facility will operate in partnership with industry employers like the RAF and East Midlands Airport to train candidates to become pilots, engineers and ground-crew for commercial airlines, the military, airports and logistics companies across the UK and abroad.
The creation of the institute has been made possible by its inclusion in the Newark Town Investment Plan, which has been developed to regenerate the town centre, support local businesses and improve the town's infrastructure.
The new ASI facility, being built on the former Cattle Market site in Newark, began construction earlier this month with an official turf-cutting ceremony attended by Newark and Sherwood District Council Portfolio Holder for Economic Development and Visitors, Councillor Rhona Holloway, and Newark Town Board Co-Chair, Tom Cartledge.
Banks Long & Co Director of Building & Cost Consultancy, Daniel Garfoot, commented "We have been working alongside the ASI project team for just over 12 months now as appointed Quantity Surveyors. It is an incredibly exciting project that will bring significant value to the region in terms of investment, employment, improved infrastructure and most importantly upskilling a new generation of qualified workforce to support our air and space industries. This truly is a unique and groundbreaking project."
The Institute will provide students with state-of-the-art facilities to learn the necessary skills to enter the air and space industries, including a flight simulator, a real commercial airliner incorporated into the building space for students to work on, and a world class teaching staff.
Working alongside WT Partnership, Stem Architects and contractors G F Tomlinson, Banks Long & Co expect the build to be completed by November 2023, with the ASI Institute commencing its education programme from September 2024. For more information on ASI please visit https://asi-newark.co.uk/