DIGITAL HUB SPELLS "MOSAIC" OF POSSIBILITIES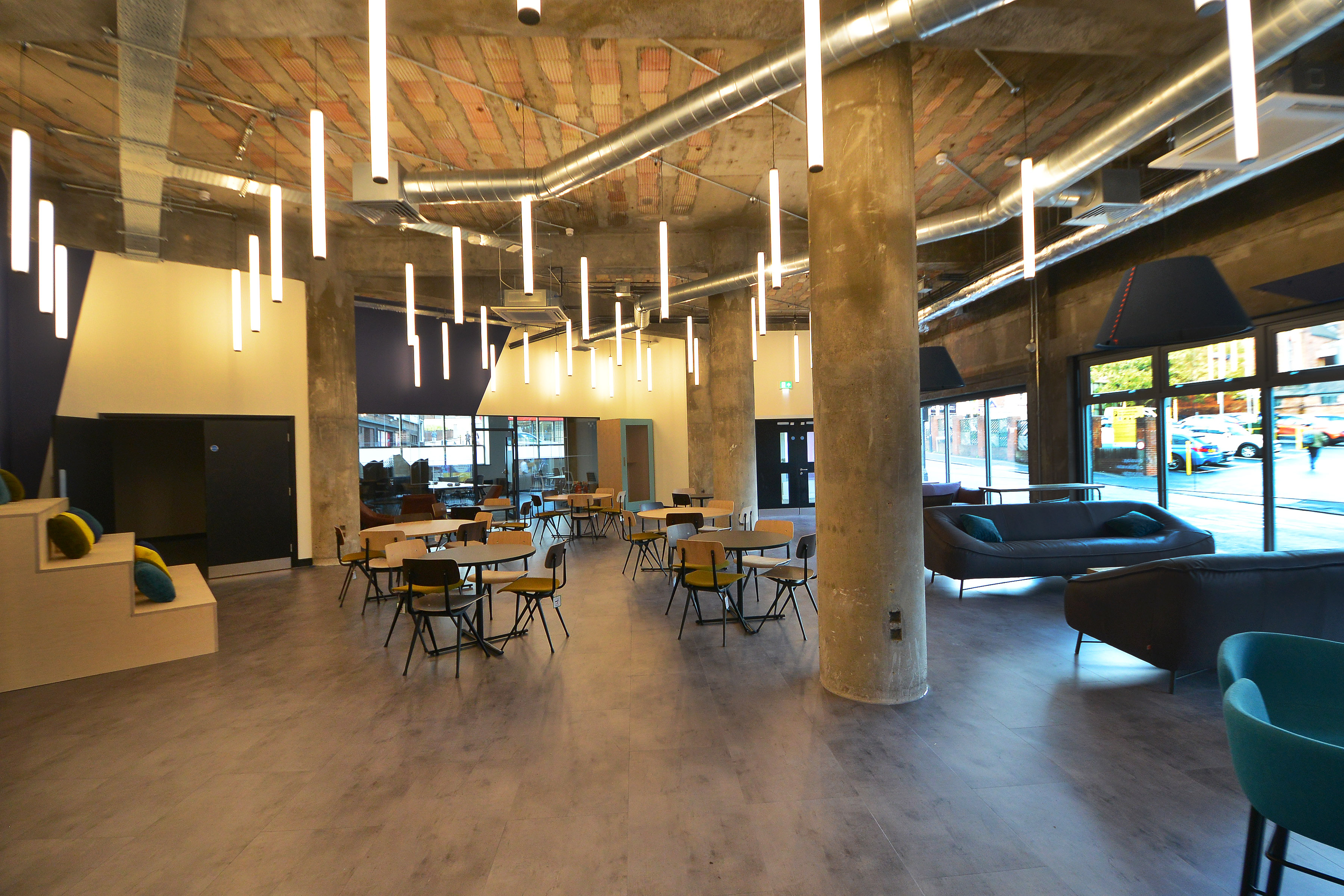 BANKS LONG & Co is proud to be playing a key role in the development of an exciting and innovative £1.8 million co-working centre in Lincoln.
The firm is using its project management and quantity surveying team's expertise to oversee the creation of an impressive digital hub called Mosaic, in Thomas Parker House in Silver Street.
The ground and first floors of the building are being extensively refurbished and will open to new businesses in October.
School Management Information (MIS) provider ScholarPack has also signed-up as the development's flagship tenant, having taken office space within the first phase of the building. Banks Long & Co will shortly be handing it over to its managers.
Phase 2 – housing the Mosaic Workspaces – is already attracting the attention of potential "tenants" and others who are keen to tour the building.
The whole project has been developed collaboratively by the digital community in Lincoln, working together with Lincolnshire Co-operative and Lincolnshire County Council.
There will be different levels of occupancy on offer and flexible terms for digital businesses. Facilities will include high-speed internet, hot desks, meeting rooms, breakout areas, booths for phone calls and a selection of private office for hire.
These will be complemented by a lounge featuring a quality coffee offer subsidised for tenants, a programme of regular events and the support of the building's host to keep the facility running smoothly.
Lincolnshire Co-operative's Chief Executive Officer Ursula Lidbetter said: "More tech and digital businesses are coming to Lincolnshire and the county's traditional sectors, such as manufacturing, agriculture, food production and defence are investing heavily in digitalisation.
"We want to work together with the digital community and the County Council to support this emerging sector, helping businesses and the local economy to grow."
ScholarPack is a pioneering tech company, already making a big impact in education, with the introduction of its cloud-based system for schools eight years ago. It is now part of a nationwide schools resource provider, The Key.
The team at ScholarPack has worked to become the fastest-growing cloud-based MIS provider on the market and, as such, offers potential candidates exciting, viable tech and developer career opportunities in the North of England.
ScholarPack CEO Rich Harley said Mosaic is an exciting project to be part of.
"With the tech skills gap still apparent, technology companies with a presence in more varied areas of England and, in particular the North, are crucial for encouraging more people, regardless of location, into tech careers."