Former Council Offices and Land Presents Exciting Opportunity to the Future of Grantham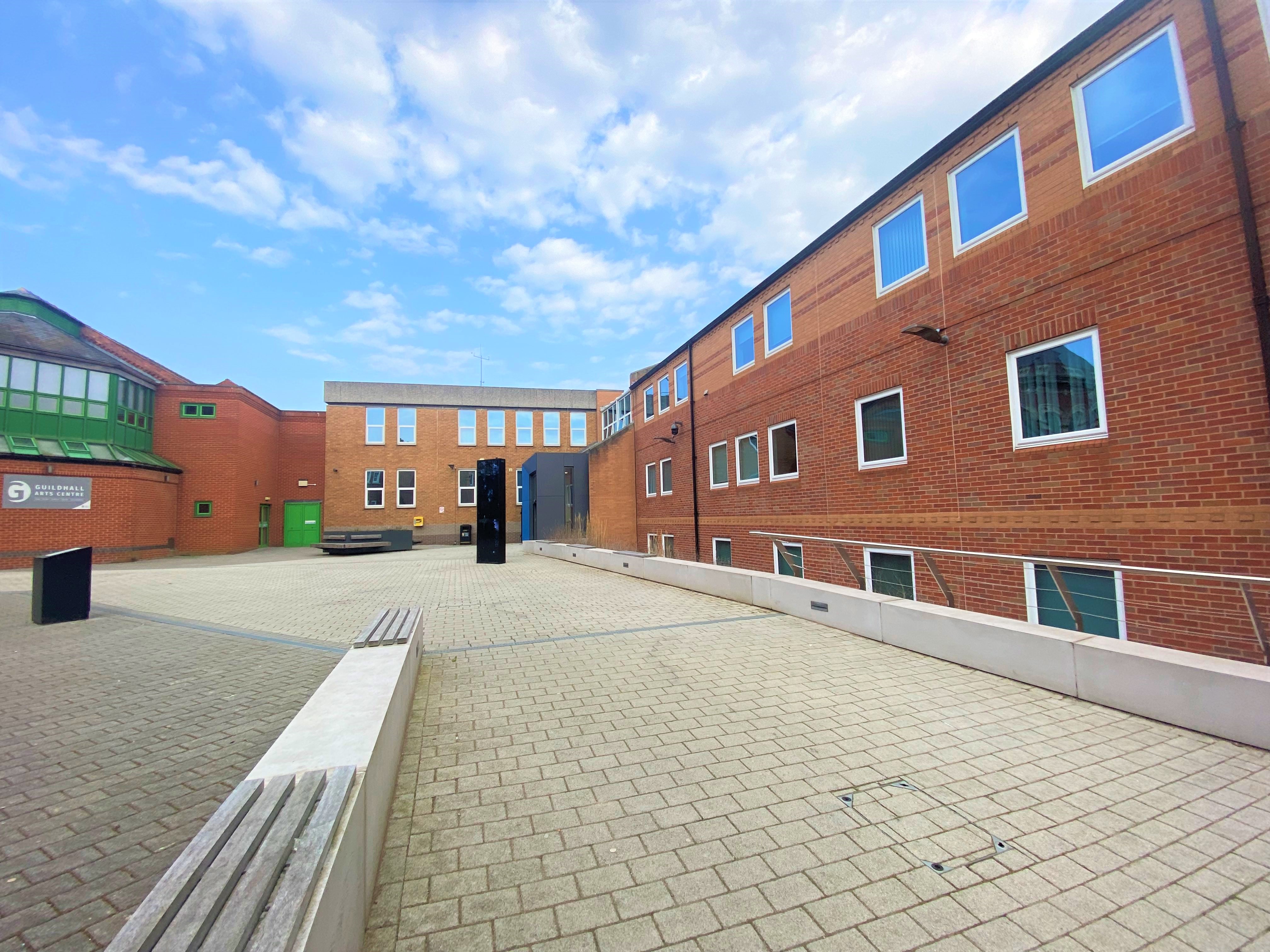 On behalf of South Kesteven District Council, Banks Long & Co are pleased to offer For Sale part of the existing Council Office complex and nearby Land, on St Peters Hill/St Catherine's Road, Grantham. This follows a recent decision taken by the Council to relocate part of their existing office function into Council owned space on St Catherine's Road. This has therefore freed up for disposal the existing three storey office building on St Peters Hill, which sits on a site extending to circa 0.40 hectares (1 acre). In addition, also being offered for sale is a cleared development site, extending to circa 0.18 hectares (0.45 acres) to the rear of the Savoy Cinema.
The surrounding area is mixed use in character with housing to the north, south and east and the town's main shopping centre, The Sir Isaac Newton Shopping Centre situated on the opposite side of St Peters Hill to the west. The Council's Welham Street Multistorey Car Park is directly to the south of the St Catherine's Road site. The Savoy Cinema generated circa 300,000 visitors during its first year of trading, with these visitors now starting to return to the town centre as the Country continues to recover from the impact of the Covid pandemic.
The property and land are situated in a prominent Town Centre location, with the surrounding area set to see over £1.6 million of public realm improvements over the next two years. The town centre has also been allocated £5.5 million from the 'Future High Street' Fund, which is to be spent on improvements within the wider area around the subject property.
The sale of these properties represents a rare opportunity to secure substantial redevelopment sites within Grantham Town Centre, offering the potential for a wide variety of different commercial and residential uses, at a time when the High Street/wider Town Centre is set to undergo an exciting upgrade and significant improvement works, through the Public Sector funding provided by the Future High Street Fund.
Cllr Kelham Cooke, Leader of South Kesteven District Council said, "The move from the Council's current St Peters Hill offices, will allow the Council to rationalise its space requirements by using modern space that is suited to the requirements of a modern local authority. This in turn has allowed the Council to bring to the market an opportunity for the private sector to create an exciting new development of the vacant space and land."
"Banks Long & Co are delighted to be assisting the Council in their plans for St Peters Hill through the marketing of the space that is being vacated and hope to be able to bring forward some exciting new plans for this area in due course" said Commerical Property Agency Director, James Butcher.