From admin apprentice to associate member of the RICS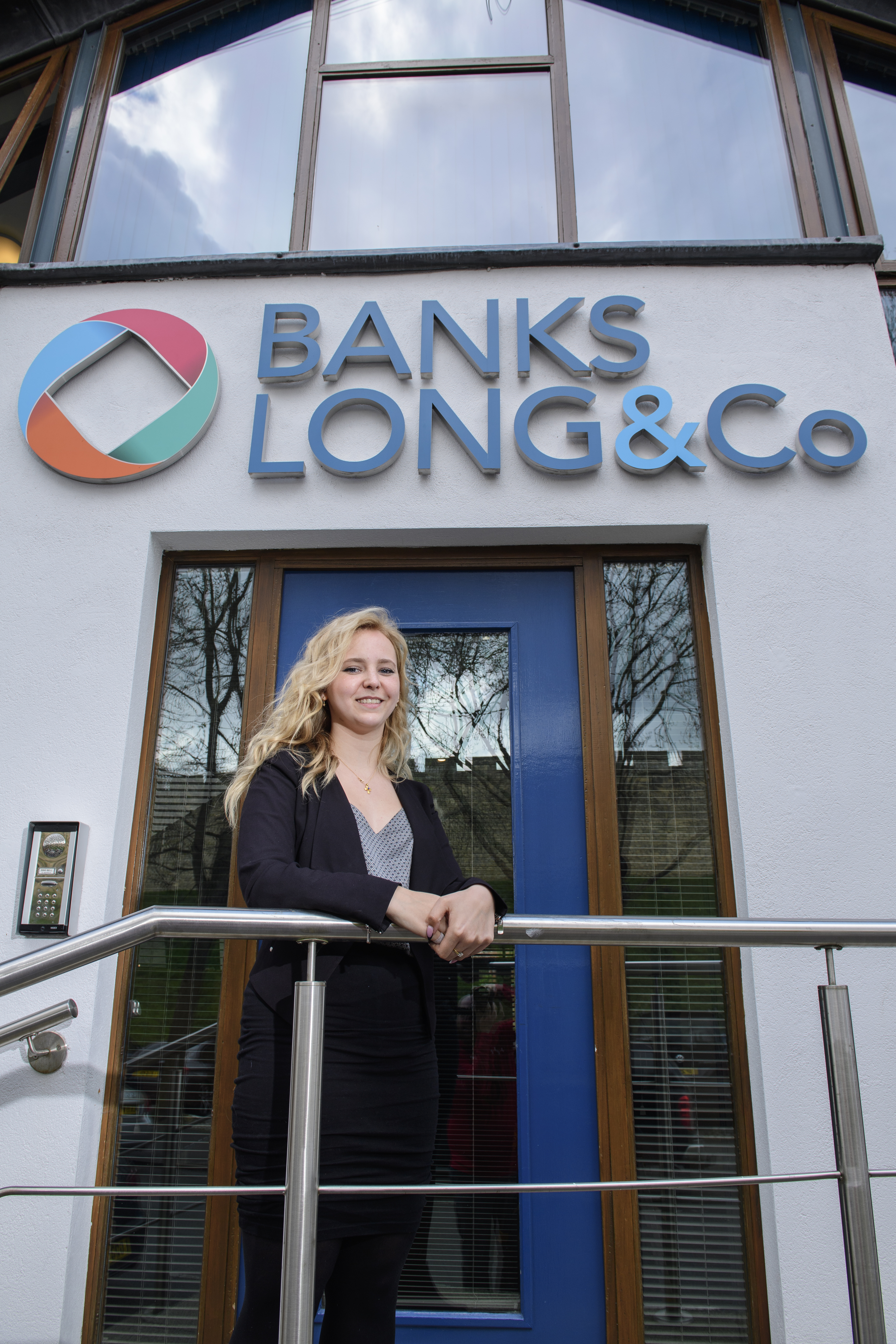 How I've been inspired to take the first steps…by Sophie Slight.
I was 19 years old when I joined Banks Long & Co in 2018 as an administration apprentice for the Management & Professional Services department. I was so pleased to get my first job and had you told me then that within four years I would be applying to be a member of the Royal Institution of Chartered Surveyors, I wouldn't have believed you!
In December 2019, I completed my Business & Administration apprenticeship and began working as a full-time secretary. I quickly found that I enjoyed the commercial management element of my job, and was given a promotion to Property Management Assistant.
I have been able to gain plenty of practical experience as a property management assistant, including liaising with Tenants and Landlords, managing service charge budgets, carrying out viewings, assisting with day-to-day management of various sites, and much more. The experience I have obtained is something that I am very grateful for and it has allowed me to develop myself, not only in the professional work environment, but personally too.
Working at Banks Long & Co for the past four years has allowed me to gain enough experience and confidence to enroll as an associate candidate for the Royal Institution of Chartered Surveyors (RICS). Being an AssocRICS member will increase my professional skills and give me the opportunity to develop my career in the industry.
My next step is to begin working on my submission, this consists of a summary of experience, a case study and 48 hours of continuing professional Development (CPD). I will need to complete eight mandatory competencies, and six technical competencies. These are as follows:
Mandatory competencies
Client Care
Communication and Negotiation
Conduct Rules, Ethics and professional practice
Conflict avoidance, management and dispute resolution procedures
Data management
Health & Safety
Sustainability
Teamworking
Technical competencies
Landlord and Tenant
Measurement and inspection of land and property
Property management
Property records/ information systems
Rental appraisals
leasing/letting
I am thoroughly looking forward to enhancing my knowledge and to continue developing myself. I can't thank Banks Long & Co enough for giving me the opportunity to grow.