REVITALISED WATERING HOLE RE-OPENS ITS DOORS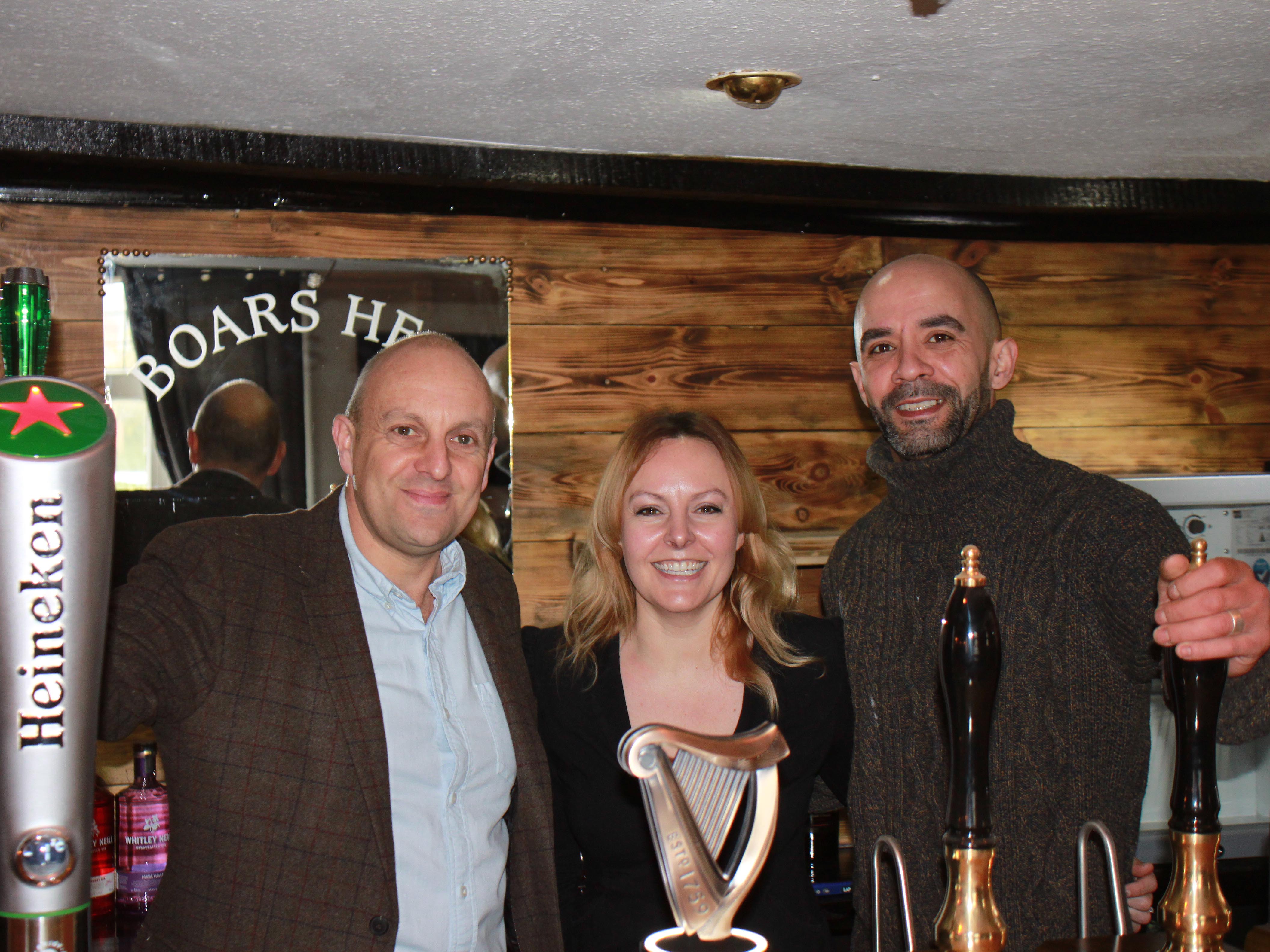 New life has been breathed into a market town pub which has re-opened its doors five years after it served its last customers!
It's great news for Louth after Banks Long & Co acted for East Lindsey District Council to lease The Boar's Head in Newmarket to couple Gemma and Marlon Jones, who are originally from Nottingham.
The Jones' who have put hours of work into refurbishing the watering hole are now busy pulling pints and serving food after welcoming back drinkers and diners earlier this month.
When the District Council decided to refurbish the nearby Livestock Market site in 2017, it was also agreed that The Boar's Head pub would be refurbished, repaired and put on the market for lease.
Following the completion of the external repairs, Gemma and Marlon agreed to lease the venue in late 2018.
Prior to opening, the pair completed a number of works inside the building, including a full bar build and refit, catering kitchen and full decoration, featuring a quirky and sypathetic décor.
The pub is now offering a range of drinks and honest home-cooked food with a twist. Gemma and Marlon are also keen to host beer festivals and live music when better weather arrives and, in time, they would like to open part of the upstairs of the pub to offer bed-and-breakfast accommodation.
Gemma and Marlon said: "We have been welcomed so much by the people of Louth, we hope to be able to repay them and be enveloped into the local community. We've worked really hard over the last few months and we hope our vision is well received."
East Lindsey District Council Portfolio Holder for Market Towns and Rural Economy, Councillor Adam Grist said: "It's fantastic to see this wonderful pub open again. The Boar's Head is in such a prominent location in the town, just a short walk away from the town centre, and I expect it will also prove popular with those visiting the Livestock Market next door."
Banks Long & Co Director James Butcher said: "We are delighted to have assisted East Lindsey District Council with the leasing of The Boar's Head. It is really pleasing to see a market town pub being revitalised in this way. We wish Mr and Mrs Jones well with their exciting new venture."
Photograph L to R
Councillor Adam Grist, Gemma and Marlon Jones